Hartbeat Entertainments - for all your entertainment requirements - Devon
Tuesday, 25 May 2010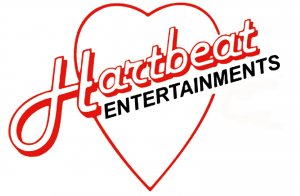 Contacts

annie

01752 881155
Item description
Looking for the entertainment to enhance your perfect day?
Call us today at Hartbeat on 01752 881155 to find everything you need to make your event even more special. From Harpists, to Pianists, Jazz Musicians to Soul Bands, Hartbeat can help you find whatever you want to make your day amazing. Close up magicians to tribute acts we have every style of artiste that you could imagine.
Want a Professional DJ, just call today on 01752 881155 and find out who is available to suit your budget and venue. From starting your service in style with a classical guitar to finishing with a bang using a firework display or fire lanterns, we can organise it all.
Looking for something different? Check out our website on www.hartbeat.co.uk or email annie@hartbeat.co.uk
Not sure what you want, why not contact us for free advice and help. With over 25 years of experience Hartbeat Entertainments can help make your wedding day or party celebrations stress free.